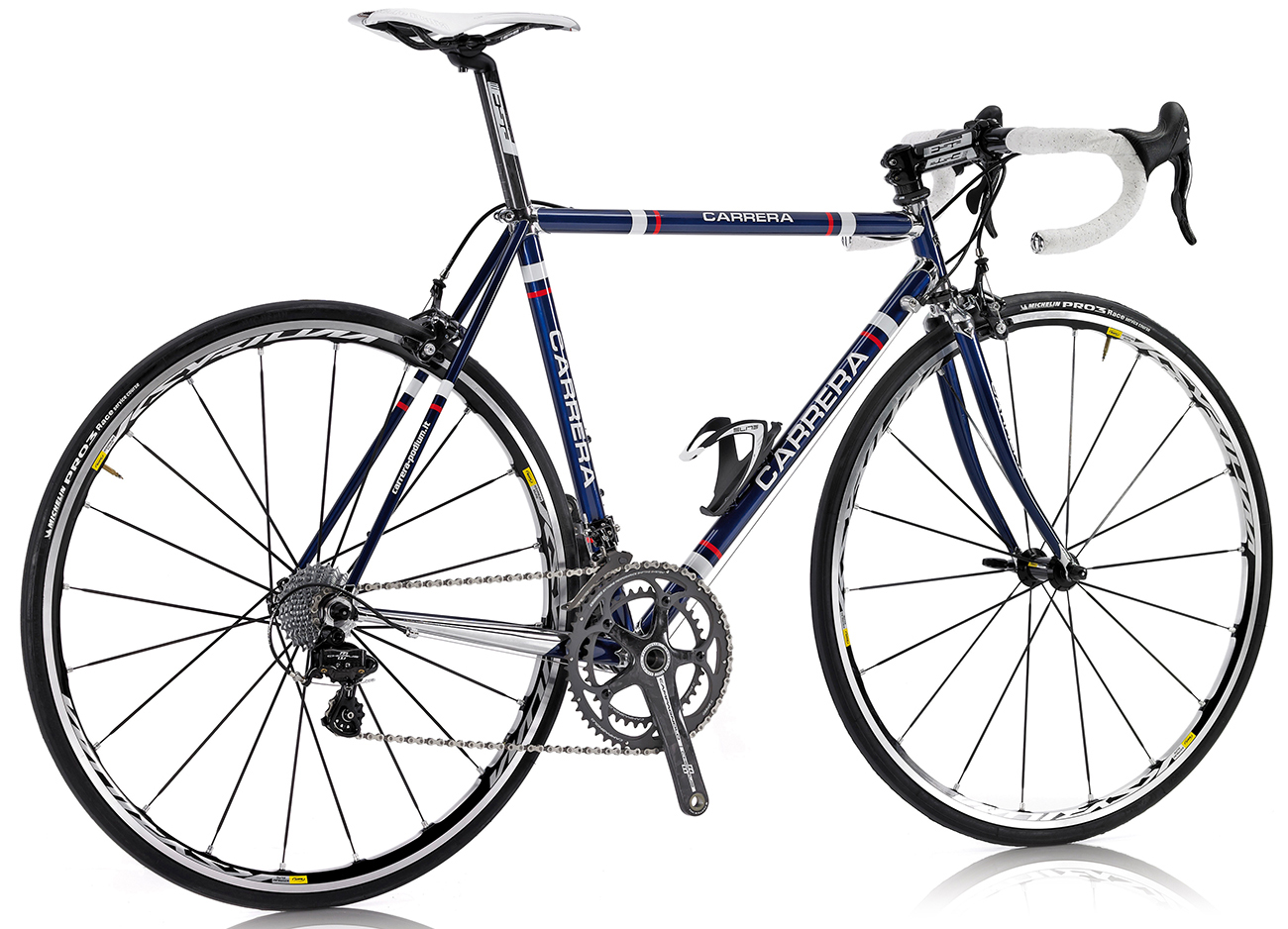 Carrera Lima | ON SALE $1295
HURRY ONLY 1 LIMA REMAIN IN STOCK!
When Carrera Podium began building frames in 1989 the frame material of choice was steel and constructing steel frames with lugs was the approved method even for racing bicycles. Carrera built this style frame for Stephen Roche, Roberto Visentini and Claudio Chiappucci and many races won by the great Carrera team of the late 80's and early 90's. Even though this style of bicycle has less appeal among the racing enthusiasts and has been replaced by lighter alloys and carbon fiber frames the traditional lugged steel frame has fans with the classic rider. This is the cyclist that places importance on comfort, on a smooth and quiet ride, on easy manners and handling and a timeless style with greater durability and longevity. Lima is the endurance bike, the bike to train long hours in the saddle and for many years to come. Carrera builds the Lima with lugs and Columbus tubing that is carefully mitered and brazed to perfection. All the chrome touches and the steel fork deliver a well balanced ride that looks authentic and classic Italian. Every cyclist should have an ultralight top technolgy bike when pushing the performance limits and a classic bike like Lima. Then you have the best of both worlds.
Frame size:    56cm 
Columbus steel built with lugs
Steel fork with threadless system
BSA bottom bracket
Complete Bike Special:
Carrera Lima frame/fork
Campagnolo Centaur group
Miche Reflex wheels
Continental Ultra Sport tires
Deda Murex stem and Speciale bar
Miche Supertype seatpost
KRU saddle
Deda tape
Complete Bike Sale Price $2795